CU Mountain Lions celebrate coaching milestones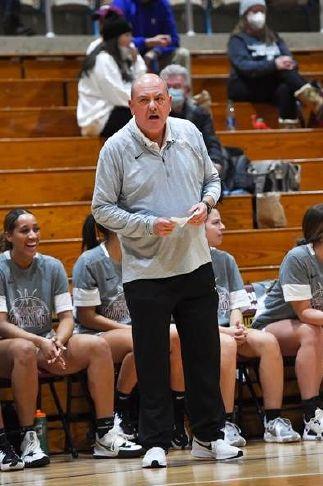 ATHENS, W.Va. – The Concord University Athletic Department recently celebrated two coaching milestones from long-tenured coaches at CU.
In November, Concord University women's basketball head coach Kenny Osborne collected his 300th career win with a victory over Clarion. The 22nd-year head coach is the only active coach in the Mountain East Conference with 300 career victories and just one of three in the Atlantic Region. At the season's end, he was recognized by the Women's Basketball Coaches Association's (WBCA) Victory Club for achieving the milestone.
Additionally, Osborne now has 318 career wins with 306 of those coming at Concord. Osborne has five 20-win seasons in his career at CU with three of those coming over the last four seasons. Osborne has been at Concord since 2000 as the women's basketball head coach.
On March 28, Concord University baseball head coach and CU Director of Athletics Kevin Garrett joined the prestigious 500-win club with his team's win over Notre Dame College. Garrett, also a 22-year veteran head coach, is the winningest active coach in the MEC and just one of six coaches in the Atlantic Region with 500 or more wins.
Garrett has totaled five 30-win seasons in his tenure at Concord and his teams have qualified for the conference tournament each year dating back to the 1998 season. Garrett began his coaching career at Concord in 1996. He stepped away from coaching after the 2010 season – to take on the role of AD – before resuming his current role in the summer of 2015.