BLUESTONE LAKE (Hinton News) – An Almost Heaven Swing has been placed overlooking Bluestone Lake. According to a press release from the Explore Summers County CVB, the project stems from a "partnership with the West Virginia Department of Tourism, West Virginia State Parks, Explore Summers County CVB, and the US Army Corps of Engineers." The swing was officially hung on Thursday, May 25.
Students at the Nicholas County Career and Technical Center built the swings. The West Virginia Department of Tourism initially partnered with the students to create nine wooden swings, the first of which was erected in 2022. They are placed around the state in strategic locations.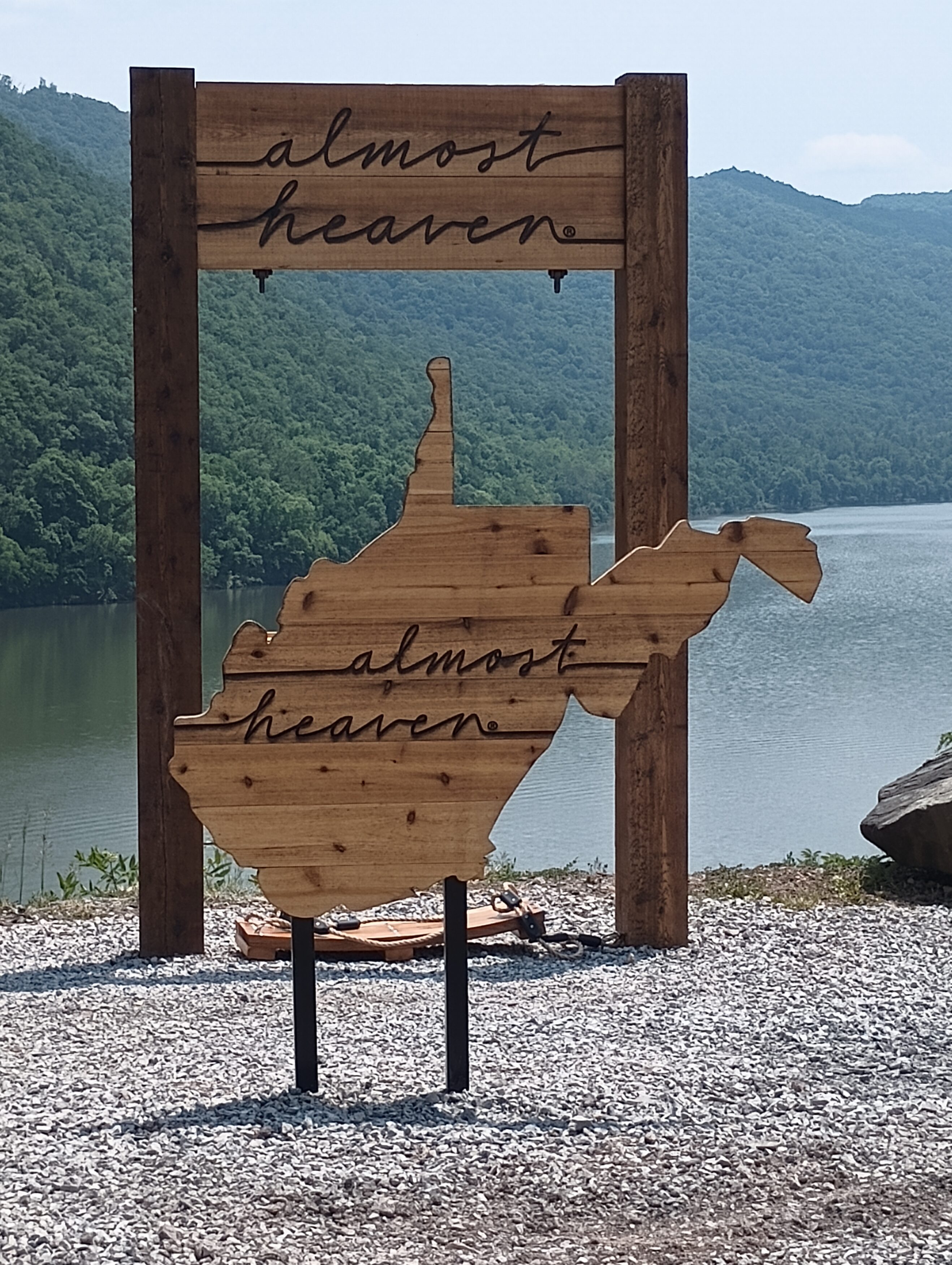 The new installment sits in Bluestone State Park at the end of Lilly Bridge. A wooden cutout of the state sits in front of the swing; it is equipped with a phone holder to facilitate selfies. Photos taken from this spot will feature the lake and mountains in the background, adding the Mountain State's beauty to every picture.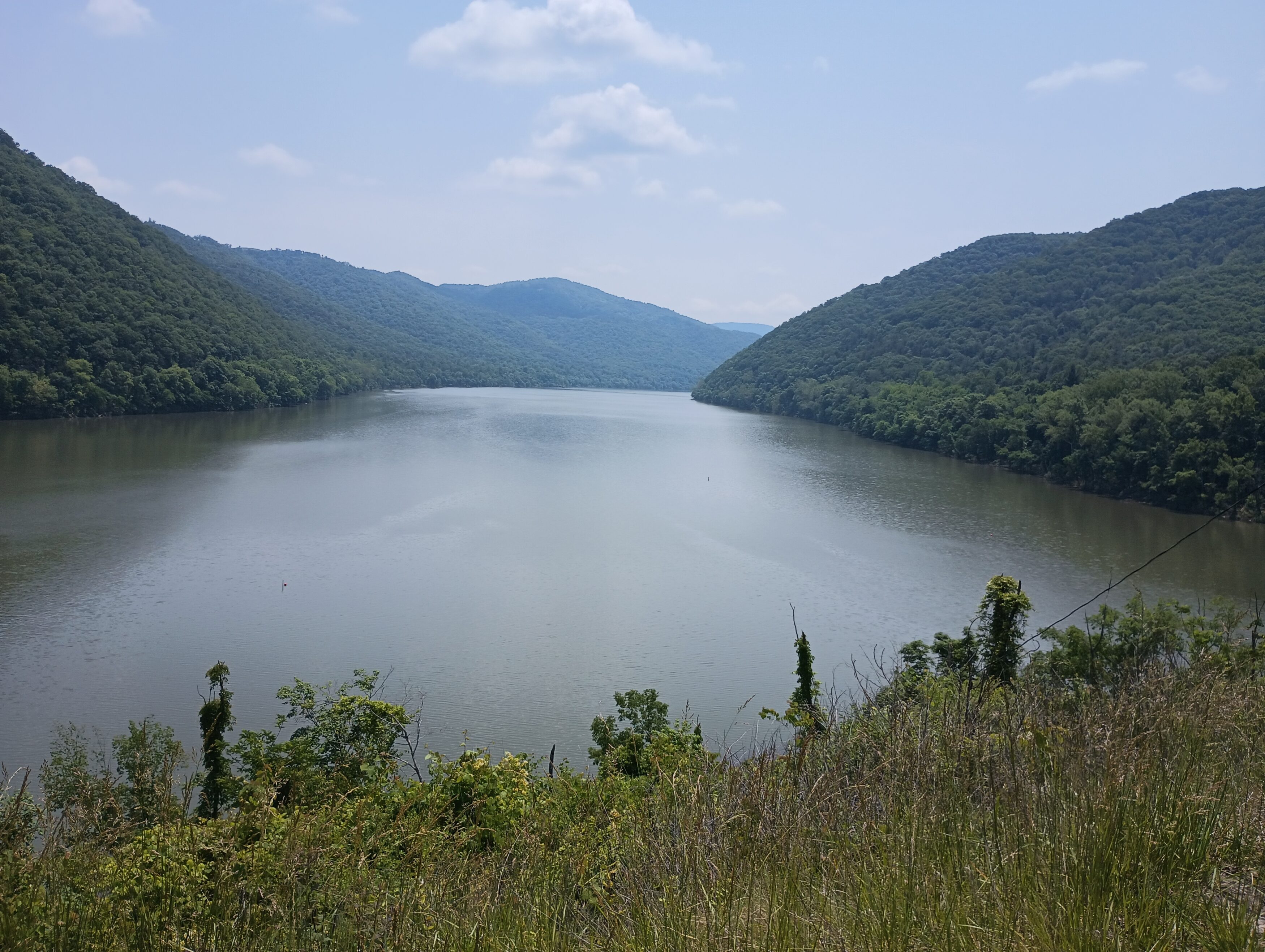 Rebecca Peterson, Executive Director for Explore Summers County, stated, "The swings were offered through the WV Department of Tourism's Co-Op advertising program, and we were thrilled to add it to the cart!"
According to Assistant Park Superintendent, Jessica Stoner, Pipestem will also get an Almost Heaven Swing in the near future.
Multiple local officials were in attendance at the hanging of the swing. The list included: The Superintendent of Bluestone State Park, Frank Ratcliffe, and Assistant Superintendent Jessica Stoner; Bluestone State Park Maintenance Crew and Bluestone State Park Lifeguards; Senator Jack David Woodrum, Summers County Commissioners Charles Saunders and Mike Gore; Treasurer for Explore Summers County CVB Cleo Mathews, and Executive Director of Explore Summers County CVB Rebecca Peterson.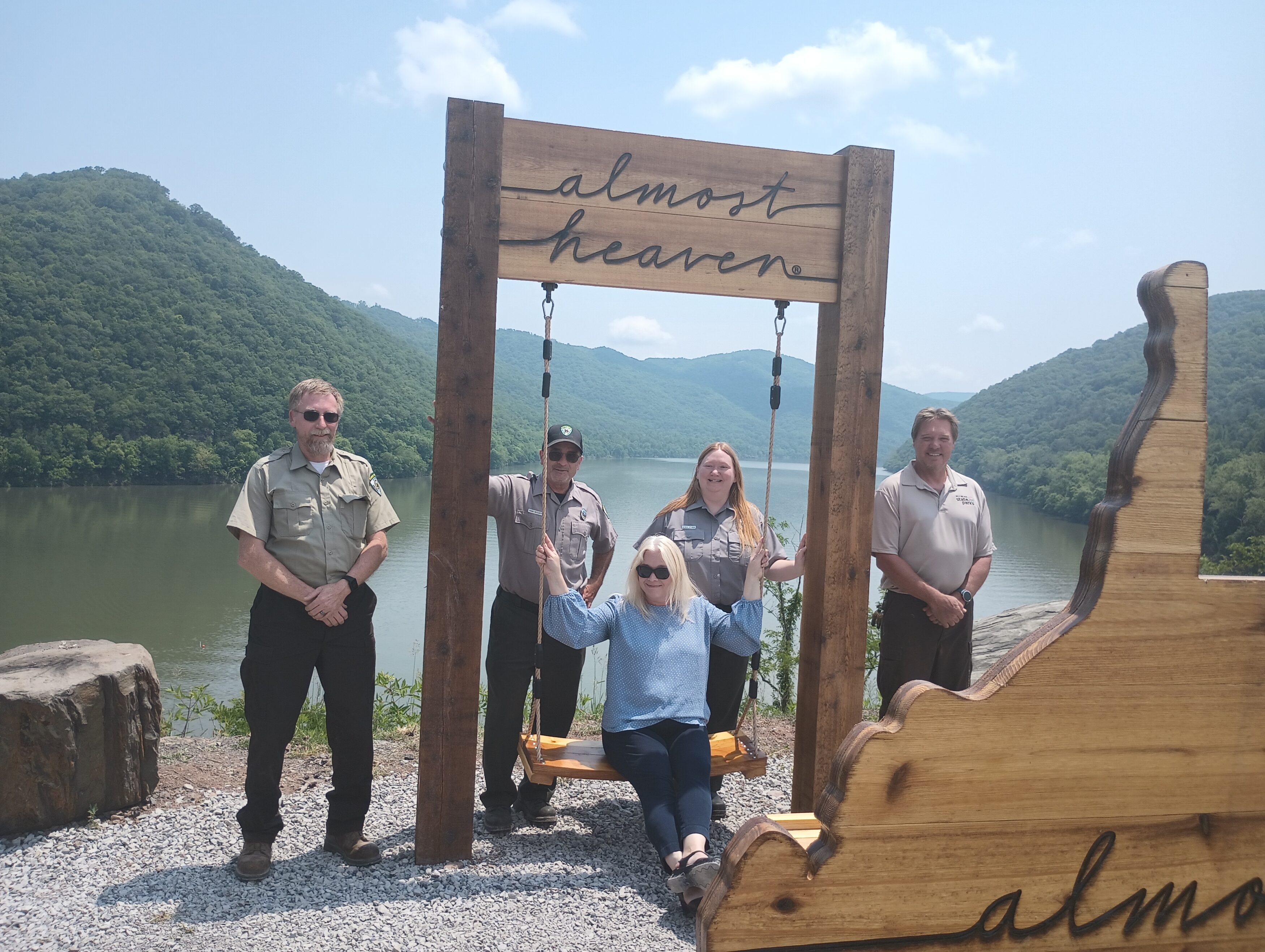 To learn more about the swing or tourism in Summers County, reach out to Explore Summers County CVB through Facebook or stop by the CVB located at 300 2nd Ave in Hinton. You can also visit the website at exploresummerscounty.com or send an email to info@exploresummerscounty.com.
Summers County Commissioners Mike Gore and Charles Saunders sit on the swing and Senator Woodrum stands behind them.