TALCOTT, (Hinton News) – The quiet town of Talcott turned into a bustle of activity on Saturday, Dec. 17, as participants prepared for the annual Parade of Lights. Firetrucks decked out in Christmas lights lined up along with a big rig, 4-wheelers, side-by-sides and personal vehicles. As the parade began, a glow was visible through the trees, and the sound of sirens and air horns filled the air.
While the event may sound mundane, it holds a special place in the community's collective heart. The tradition, hosted by Talcott Fire Department, began in 2020 during the height of the pandemic. With most businesses closed down and little to look forward to, the Parade of Lights provided a momentary respite, a point of hope.
Together, the procession wound through Talcott, Pence Springs, Hilldale, and part of Forest Hill. People stood and parked along the route to watch. Some individuals came out of their homes and watched from porches and front yards.
Bumblebee Mountain Outreach provided beautiful, handmade hats and scarves to the people watching, giving extra warmth to the recipients for the winter season.
After the parade made its way back to Talcott, the vehicles joined gathered community members at John Henry Park for a bonfire, cookies and cocoa. Santa and the Grinch, who had been riding in the fire trucks, were met with shouts and giggles from the group of children present at the park. Both magical beings spent time taking photos with and talking to anyone who wanted to see them.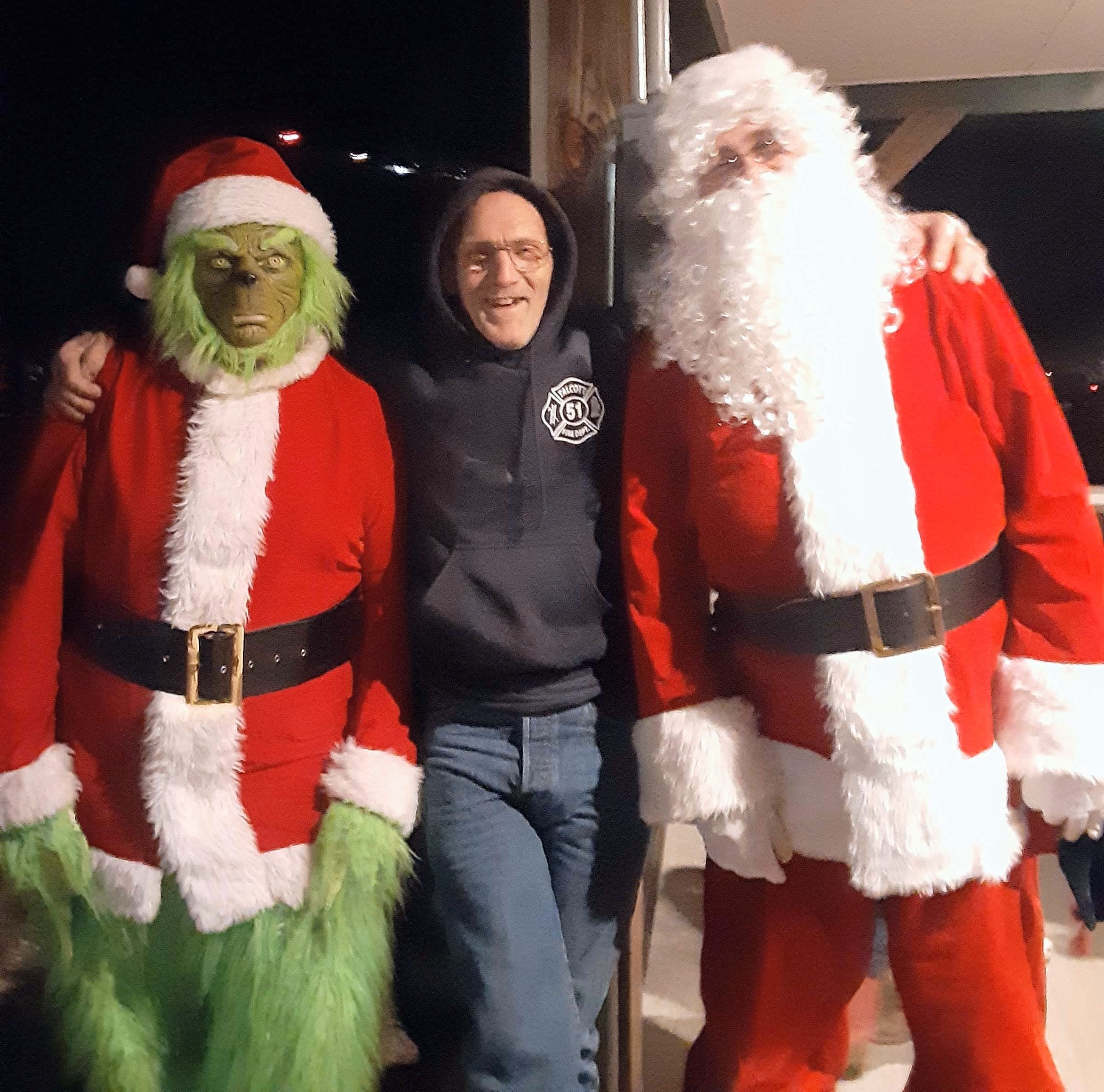 As the evening went on, embers from the bonfire danced in the air like so many fireflies. Laughter rang throughout the park, and the cookie and cocoa supply quickly dwindled. At the end of the evening, the congregated community members headed home with smiles and laughter left in their wake.
For more information about Talcott Fire Department and its events, go to the official Facebook group and request to join.