Coach Josh Evans has been working diligently to improve the football program at Summers County High School since his arrival in April of 2021. A walk through Garten Stadium will show how successful Evans and his coaching staff have been with the improvements.
One improvement is the newly created Bobcat Football Den of Champions. Evans and his coaching staff came up with this idea to educate players, students, community members, and visitors on the rich history of the Summers County football program. The Den of Champions puts a spotlight on Bobcats, who have had great success in the sport. Each person inducted into the Den of Champions will have a photo and short biography posted on a plaque just outside the entrance to Garten Stadium.
RELATED: Click here to see more coverage of Summers County High School
For the first year, the late Dick Leftridge and Pat Shires were inducted into the Den of Champions.
Dick Leftridge was the first African American to earn a football scholarship at West Virginia University. He was a third overall NFL draft pick and is in the WVU Hall of Fame.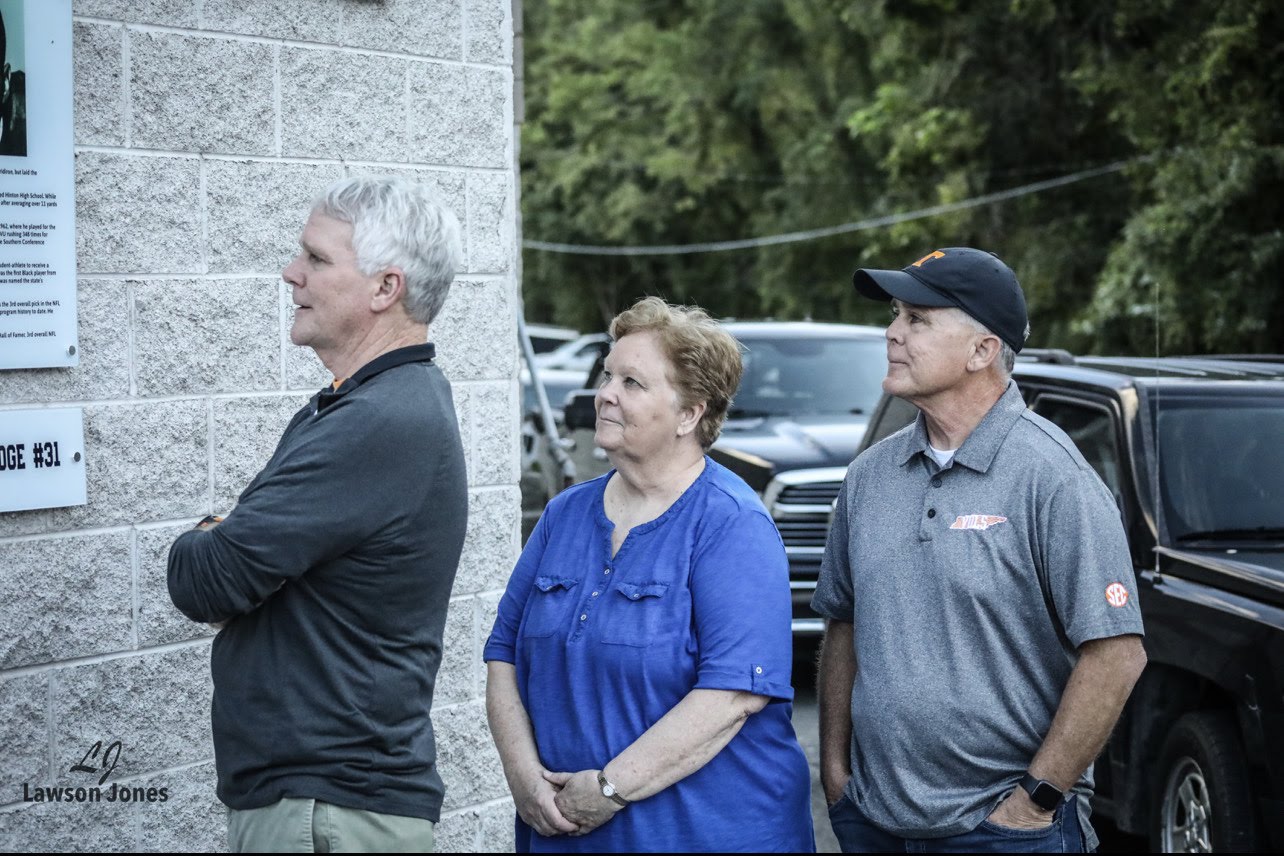 Pat Shires was the first Kennedy Award winner. The Kennedy Award is a high school football award that started in 1947 and is named after Wheeling native Harry H. Kennedy. Shires went on to play at the University of Tennessee and was a 1951 NCAA National Champion.
A small ceremony unveiling the plaques was held outside Garten Stadium on Friday, September 9, before the home opener against Shady Spring.
The Shires family was present for the ceremony and saw what the team had done to honor their father and grandfather. Additionally, they had an opportunity to see the original jersey that Shires wore seven decades ago.
Make sure to check out the plaques at Summers County's next game! They will take on the Mt. View Golden Knights this Friday, September 16.