Lady Bobcats Defeated in State Championship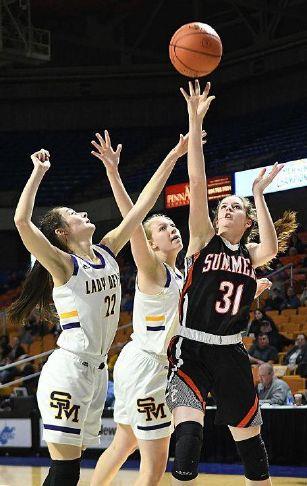 The Lady Bobcats secured a trip to Charleston after defeating Mingo Central in the Regional Championship on Mar. 3 in a 50-36 win. Unfortunately, the team fell in their battle against St. Mary's Lady Devils in the quarterfinals of the State Championship.
Daniel Hudgins, the Summers County High School principal, said, "We're very excited to see the girls make it back to Charleston." He went on to talk about the disappointment the team experienced the last time they made it into the State Championship in 2020. Sadly, that game was canceled shortly after the team arrived in Charleston. Hudgins said the experience "was really heartbreaking for the girls." He also said, "It is really nice to see them get back up there to make another run at it."
Senior and leading scorer Maggie Stover is the only player with previous experience playing at the convention center.
During their quarterfinals game, the Lady Bobcats committed 10 first-quarter turnovers and fell into a 10-point deficit from which they never recovered. Sophomore center Gracie Harvey helped the team keep even, becoming a high scorer out of the third quarter. The game ended with a score of 47-32 to the Lady Devils.