Hinton Mayor Provides Update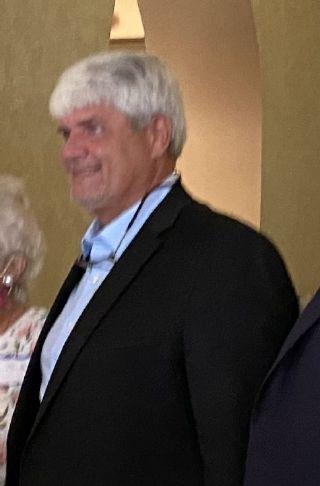 The city of Hinton Mayor, Jack Scott provided an update on the city's efforts over the past 15 months on Friday, Oct. 8 via the city's Facebook page. In this update, Mayor Scott notes that the primary focus has been on cleaning up dilapidated properties, improving roads and sidewalks, and creating better river access points.
In terms of property clean-up, the update states that efforts have included town-sponsored community cleanup events and a residential collection. The collection alone resulted in more than 120 dump truck loads of household debris being hauled away by the Hinton Public Works Department. In addition to these cleanup efforts, local businesses and organizations have sponsored tire and appliance drop-off events.
On a larger scale, the city has also been working toward removing dilapidated structures. This is a somewhat slow process due to the expense and necessity to follow city codes and required legal processes. However, Scott's update states that quite a bit of progress has been made; a total of 20 structures have been razed over the past 15 months. This includes "Mountain Plex Properties own demolitions." Scott goes on to say that there are between six and eight more properties scheduled for demolition this fall.
The mayor's update goes on to say that the City is "exploring the possibility of creating a Housing Authority whose primary purpose would be to systematically work towards eliminating our dilapidated housing problem." He also states that the current administration is committing to "improve our infrastructure." This includes investing in street and sidewalk repairs which will be a large part of the City's focus over the next several years.
Recently, the state paved both Temple and Summers Street in Hinton. The city will continue this effort by paving more areas this fall. Thanks to funds from the Federal CARES Act, the city will be able to work on 20 projects during this time. This will be a total investment of more than $300,000. According to Scott's update, this is the largest paving project the city has undertaken "in decades and is very much needed."
Another project the city is working on is the development of Hinton Landing. This will be a community park. The area will include a family shelter, seating area, beach and public restrooms. In addition, this area will serve as "a primary launch and take-out site for rafters, kayakers and fisherman." There is an additional goal to create between six and eight permanent access points up from Hinton Landing.
After discussing a few other update points, the mayor ends the update by saying, "We will continue to look for ways to improve our community and welcome your ideas, support and involvement."
To read the entire update, go to the City of Hinton Government Facebook page.