Legally Speaking: Brush Up On Your DNR Regulations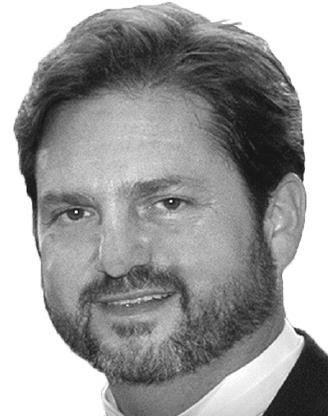 It is a great time of the year to be enjoying the outdoors. These cool, foggy mornings and warm sunny days will soon lead to snow, ice and frigid weather. Squirrels are busy stocking their nests with nuts, bears are foraging to fatten up for hibernation, and bucks are making scrapes and rubs as they begin to chase does.
Along with all of this splendor, West Virginia is in the midst of several hunting seasons, including archery/crossbow for deer and bears. Buck rifle season is fast approaching.
Last week, while I was bowhunting in Greenbrier County for a good buck, I heard a great bit of leaf rustling behind me. I scanned the woods and could not see anything for the longest time. Suddenly, two black bear cubs playfully appeared from behind a tree as they intermittently ran and jumped around. I knew mama bear would not be far away. Sure enough, an approximately 350-pound sow made her appearance as well and all three were making their way toward my stand location. The sow came to within a few yards of my stand (I was about 15 feet up a tree). She looked up at me and we made eye contact. She swayed her head from side to side as she pondered her next move. Trust me my heart was pounding because you never know what a sow will do to protect her cubs. However, with an athletic and graceful turn, she and the cubs quickly bounded away over the hillside. I videotaped much of the encounter and if anyone would like to see it, send me a Facebook message and I will forward the video to you. As this was occurring, I was also thinking of various DNR regulations.
It never crossed my mind to shoot any of these bears because it is illegal to kill a bear accompanied by a cub or to kill a cub accompanied by a bear, regardless of the cub's weight. It is also illegal to kill a bear weighing less than 75 pounds live weight or 50 pounds field dressed. In order to hunt bears in West Virginia, one must have a special bear stamp — which I have — in addition to a regular hunting license. Only one bear can be killed per day with a maximum of two per year. Hunters are also required to send the first premolar tooth of a harvested bear to DNR by January 31, 2021. A first offense conviction carries a $500-$1000 fine or 10-30 days in jail, or both, with a two-year license suspension. Penalties increase for subsequent offenses. Before hitting the woods, make sure you have the correct license and stamps.
I have handled cases where people spotlighted deer, killed bucks in velvet out of season, killed too many bears, and made sport of killing well beyond the legal limit of turkeys. That mindset is hard to understand. Theodore Roosevelt was a great hunter and conservationist. His books are well worth reading. In 1902, a hunting aid in Mississippi once tried to please President Roosevelt by cornering and tying a black bear to a tree so the President could harvest a bear. Roosevelt refused to shoot the bear. Newspapers ran stories about this. Morris Michtom saw a cartoon drawing of the event and invented a small stuffed bear to commemorate President Roosevelt's act of grace. With permission from President Roosevelt, he called the stuffed animal "Teddy's Bear" and the Ideal Toy Company was founded.
Over the next few weeks, I will detail some rather tragic, but educational hunting death cases I have handled from around the state. Out of these tragedies, new laws and regulations were instituted making the woods a safer place to be.