HINTON, (Hinton News) – West Virginia Senator Jack Woodrum presented a check to Summers County Council on Aging Executive (SCCOA) Director Cindy Garrett on Thursday, May 25. The center will use the funds to repair the entrance ramp.
According to SCCOA Executive Director Cindy Garrett, this renovation project is vital. Unfortunately, the ramp, which is the main entrance, has begun to deteriorate. Should the problem worsen, it would be detrimental to the center's operation and pose a safety risk.
The center provides daily meals, activities, shopping trips, and other services to area seniors. Garrett said, "We have probably 25 people at least a day coming here." While the pandemic affected daily operations, Garrett noted that they are now getting built back up.
Speaking about the funding, Garrett said, "It's a tremendous thing to be able to get this and not have to worry about getting it done. [We] can get it done quickly now."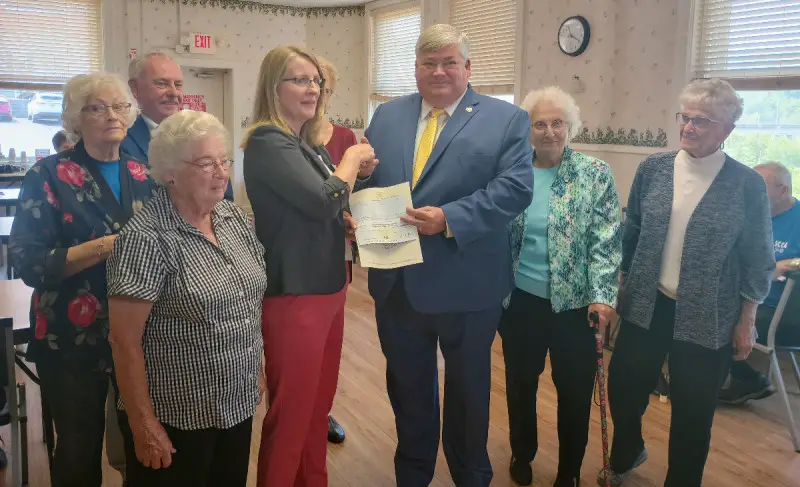 When asked about the funding, Senator Woodrum stated, "We have an account set up in the senate and in the house to work with some community projects. This money goes through … all the way to the governors office for approval. We were fortunate to be able to get [the funds] approved for the project at the senior center."
Garrett noted that the project will likely begin around the end of June and last through most of the summer. While the repairs are ongoing, patrons and staff will use the back entrance.
To learn more about SCCOA's services or how to support the center, call 304-466-4019.