SUMMERS COUNTY, (Hinton News) – In 2009, the family of the late Dickie Noel asked the football coaches of the three Summers County Youth League divisions, Summers Middle School and Summers County High School to select individuals for the "Dickie Noel Heart, Hustle and Character Award." These awards are still continuing. The individuals that receive this honor must be reputable athletes showing leadership, team spirit and good sportsmanship on and off the field, have good moral values, and be outstanding students. These individuals display a strong work ethic, put others before themselves, maintain good grades, and have no school discipline issues. To date, 95 recipients have been selected for this award.
The 2022 Summers County Youth Football League coaches chose Lucas Harrah as the Varsity recipient, Colton Weikle as the Junior Varsity recipient and Paxton Mann as the Pee Wee recipient.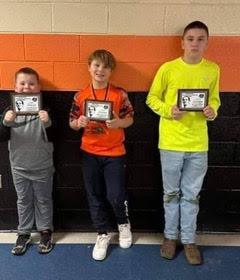 The 2022 Summers Middle School football coaches selected Damien Fullen as the recipient.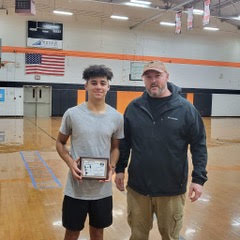 The 2022 Summers County High School coaches selected Xander Hudgins, Bryce Taylor, Brandan Isaac and Frankie McClaugherty as the recipients.
The award is given in memory of Dickie Noel, a 1982 graduate of Hinton High School. Dickie played football in Summers County Midget League, Hinton Junior High and Hinton High School. He was captain of his high school team. Dickie displayed Heart, Hustle and Character every practice and every game. He was selected to the Summers County Football Hall of Fame in 1988 and was inducted posthumously. He is the only player from Hinton High School or Summers County High School to have his football jersey number retired – #41. He went on to play football at Concord College with the same Heart, Hustle and Character displayed in high school. He was later sidelined due to a shoulder injury, but he was always there to encourage his teammates.
Dickie also excelled on the baseball field, beginning with the Hinton Little League, where he was selected to the All Stars team and later played in the Senior League Baseball program. He umpired and mentored Hinton Little League baseball in his high school and college years.
He was a 1986 graduate of Concord College with a degree in Travel Industry Management. He was Assistant Manager of Sam Snead's Tavern at the Homestead Resort in Hot Springs, VA, at the time of his death in September 1988.
Congratulations to these eight young men! Keep showing your Heart, Hustle and Character!